Our greenkeeping team at Kirtlington is one of the best in the country.
For example, Brett Moggridge (our versatile, long-serving Nick Knowles-like Course Manager) and Steve Hirons(our Deputy Head Greenkeeper with the film star looks) have three times been selected by the European Tour to work at Wentworth as part of the BMW PGA Championship course management team.
Check out what Brett, Steve, Ollie, Rusty and the rest of the team are up to on their online twitter @GreenkeepersKGC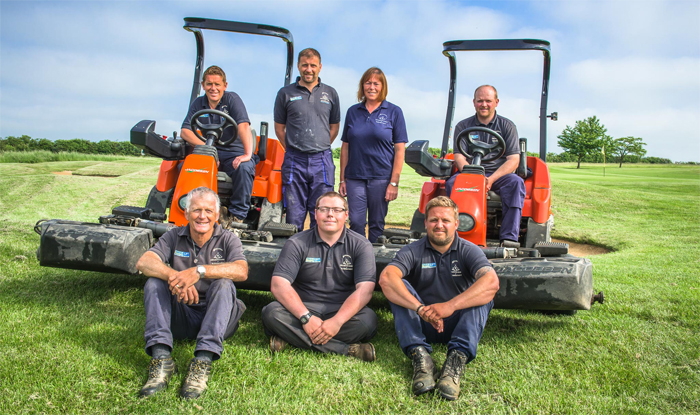 No Results Found
The page you requested could not be found. Try refining your search, or use the navigation above to locate the post.