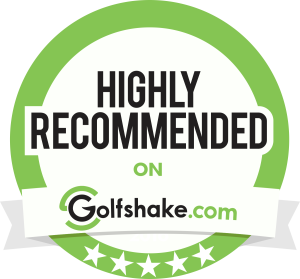 Good local.  Very nice course for mid/high hcper. Friendly staff and not too busy the times I have played. GOLFSHAKE.COM (Mark C October 2018)
The course played very well, with challenging greens. Our group all thoroughly enjoyed the game and the very good hospitality in the club house.

 

GOLFSHAKE.COM (David F. August 2018)
Challenging course, great greens. 

 

This course is a great course, with great dog legs, good bunker and good water obstacles.

 

(GOLFSHAKE.COM, Stuart J July 2018)
"More character than a great deal of courses … an enjoyable track, friendly staff and begging for a low score!"
GOLFSHAKE.COM (Glyn H, October 2016)
"Very nice golf club, enjoyed my round, and good food afterwards. Well worth travelling over from Milton Keynes."GOLFSHAKE.COM (Chris B, September 2016)
"Hi Pam, a very big thank you to you, and all your staff, for making our day at Kirtlington Golf Club on Wednesday 25th May such an enjoyable and successful day. From arrival to departure, everyone provided us with excellent friendly service. The course was very well presented and the meal after our event was enjoyed by all. I have received numerous messages from members of both the home and away teams and, without exception, they were all very complimentary of Kirtlington Golf Club, the course, and the service provided to us by your staff on the day. Many of those who played in the event are arranging to visit and play the course again, which is a testament to you and your staff. Thanks for all your help, kind regards, John."
BY EMAIL (John Carr, June 2016)
"On behalf of the Evergreens I would like to thank you and all the staff at Kirtlington for a lovely Christmas lunch and your kind help with Ken. A Happy New Year to you all, and thank you all once again. Regards, Pat."
BY EMAIL (Pat Lawrence, 2016)
"Hello Pam, we had the last Play Day for the year last Sunday and again had an enthusiastic group of girls who clearly benefited from the opportunity. I, and they, are most grateful for this chance for girls to play together on your very suitable Blenheim course . A great thank you from myself and OLCGA. Many thanks for all your support and cooperation. Best wishes, Jenny."
"Hi, a short while ago I visited and played at Kirtlington and enjoyed it immensely. Having told my golf partner how impressed I was he suggested a return visit for the pair of us!"
BY EMAIL (Martin Day)
"It was just in my mind how friendly your club seems, and so I thought I would mention it. Everyone in the clubhouse seemed natural and helpful. A good day, good company and most enjoyable. See you next time!"
BY EMAIL (Stan Scott)
"Dear Rupert and Pamela: Just a short note to say how well the OFS dinner went off on Friday evening. I have been on a walk this morning and so many people came up to me, unsolicited, and said how much they had enjoyed it. The only complaint was that there wasn't enough custard… Thank you both, and Sasha, for making it run so smoothly. Look forward to seeing you again. Val."
BY EMAIL (Val Forsdyke)
"Thanks again for another lovely day at Kirtlington. It was special to meet again so many old friends and ex-colleagues but made extra special to enjoy your superb facilities at Kirtlington. I always enjoy the course and yesterday was no exception and the catering was once again perfect. Thanks again, both to you and all your lovely people …. warm regards, Roger."
BY EMAIL (Roger Sillence, Oxfordshire Captains Match Secretary)
"Thank you for the great meal yesterday lunch time and for having it on the table as we arrived. Food was excellent, service great, as always. Just what we needed in a busy day of clearing the mother-in-law's house. Please pass our thanks on to your staff. Hope the party went well! Lesley."
BY EMAIL (Lesley Thompson)
"Everybody enjoyed the food & the service so please pass on our comment to the Chef & Staff that worked that day. We all enjoyed the day & the Golf course was very fair so a good day was had by all."
BY EMAIL (Brian Goodsell)
"I have received feedback yesterday and again this morning, both from our members and also the Cornish Captain and a number of his team, all of whom were effusive in their praise of the Kirtlington course and especially your people. From the moment the teams arrived they were made to feel welcome by the happy, smiling people in and around the clubhouse and everything throughout the day was superlative; the course, as always, was in splendid shape with very true greens and the food, both at lunchtime and at dinner, was wonderful. I have been asked to pass on their sincere thanks to everyone on the course and in and around the clubhouse, for a wonderful day's golf and hospitality; this I happily do and ask that you pass on our comments to everyone involved please. On a personal note, I would like to thank you and Lidia for doing so much to help me get this match off the ground and making my life so easy – it was all hugely appreciated and we are already looking forward to our next visit in September 2016 for our Autumn Meeting!"
BY EMAIL (Roger Sillence again, Oxfordshire Captains Match Secretary)
Just a short note to thank everyone at Kirtlington Golf Club for the two days we played at your course. From the reception, catering and bar staff we were made most welcome. We all agreed the breakfast was the best we have experienced at any club. We also thought the fairways and greens were kept in great condition, a credit to your ground staff. 
Please convey our thanks to all concerned. 
BY EMAIL (Eric Hall R.A.G.S)
No Results Found
The page you requested could not be found. Try refining your search, or use the navigation above to locate the post.