Join Kirtlington, and you'll quickly feel at home. We are a friendly, traditional golf club, with modern Membership options such as Flexible Points, Junior and Blenheim-Only, as well as Full membership.
Our Members enjoy a full year-round calendar of competitions, with several Open events and reciprocal events with other local clubs. We have several teams who represent Kirtlington against other clubs from the Berkshire, Buckinghamshire and Oxfordshire area, and our Team Captains are always looking for new players to play both home and away matches.
Our members also run regular Charity events, very much in keeping with the generous spirit here at Kirtlington Golf Club.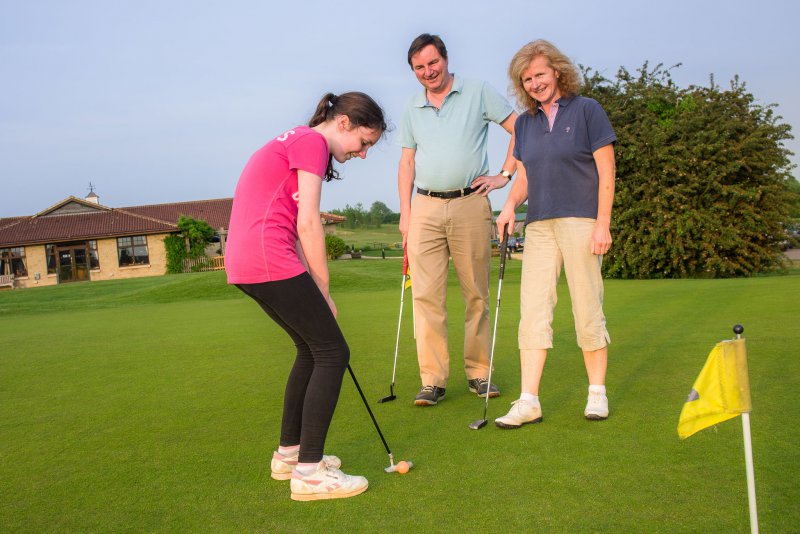 Why not talk to us now about our Membership options?
Our extensive membership benefits include;
Booking your tee times 14 days in advance Online or at the Pro Shop
27 Hole Membership
Year-round full-length golf on main greens & tees (no temporaries)
Year-round buggy track on the Blenheim Course
Official Club and CONGU & WHS handicaps for all Members, including Juniors
12-month Club Competition / Club Fixtures list
Full Qualifying Competitions played throughout winter months
A wide range of Club Competitions including: The Kirtlington Masters; Club Friendlies; Club League matches; Monthly Weekend & Midweek Medals and Stablefords; and a full list of Trophy Competitions
Fun competitions and social roll ups on a regular basis
Many Club Social Events
A delicious weekly Sunday Lunch menu for you to entertain your family and friends
Discount Card for purchases in the bar (including meals) and in the Pro Shop
News and Views sent to Members via our weekly e-mail
Friendship – Membership at Kirtlington GC is a great way to meet new people both for business networking and for lifelong friendships. With plenty of time for conversation and fun, golf is the perfect way to make new friends or grow closer bonds with people whom you already know
Fitness & Health – Being outdoors in a green space can help reduce stress levels, enhance your mood and even improve your self-esteem. A golf club offers the perfect environment for you to relax, unwind and recharge your batteries. Playing 9 holes will burn at least 450 calories because you will take more than five thousand steps
Membership Options
Full 7 Day including Blenheim 9 Hole
Full 5 Day including Blenheim 9 Hole
Blenheim 9 Hole Only
Blenheim 9 Hole 3 Month Only
Flexible Points
Afternoon Membership
*Membership Discounts are available for: Seniors; Juniors and Colts up to age 30.
Testimonials
We joined Kirtlington Golf Club in 2013 from another golf club that we'd been at for years; we were worried that it would take us time to integrate. Our worries were unfounded, as we joined the friendliest club in Oxfordshire.
We were welcomed with open arms by the ladies and seniors, really by the whole club. We were included from the very first day, invited to join in competitions in all sections of the club.
The management side of the club embrace you also, nothing was too much trouble. They are there to help and assist, always available, giving you the time, even when they are busy.
I held my husband's 70th party there, the room was wonderfully set up, and the food was superb. The staff brilliant, all the family and friends told us how much they enjoyed themselves.
The bar staff headed by Lidia are always friendly and helpful, the food served everyday is wonderful and Nick the Head Chef will always do requests of food he's done before that you really like.
The green team headed by Brett keeps the course in tip top condition. Even if I don't like the long grass, it is a links course so it needs to be there. The greens are well maintained even if they are very difficult, the holes are moved three or four times a week so you never get bored.
I love the animals on and around the course, they give a lovely sense of the country, just wish the sheep would eat faster!
The three of us fell on our feet when we joined Kirtlington – can't see us moving clubs anytime soon.
– Christine Clark. (Current member March 2017)
No Results Found
The page you requested could not be found. Try refining your search, or use the navigation above to locate the post.